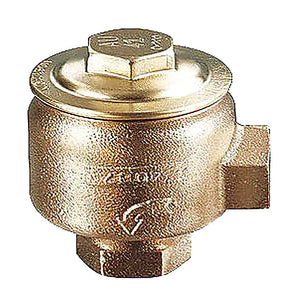 Nicholson (Spence) Achiever "A" Series Thermostatic Steam Trap
The Nicholson Steam Trap (Spence) Achiever "A" series thermostatic steam trap with angle body configuration is applicable to all types of steam heating and steam process equipment. Manufactured with a temperature sensitive stainless steel welded actuator for maximum responsiveness and air elimination capabilities.
Available in standard capacity up to 8,200 lbs/hr and high capacity up to 13,305 lbs/hr.
Capable of being installed vertically or horizontally!

Maximum operating pressure of 200 PSIG.
---
We Also Recommend