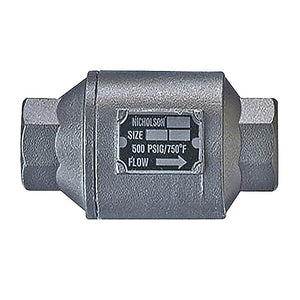 Nicholson (Spence) TA500-FO (Fail Open) Series Thermostatic Steam Trap
The Nicholson Steam Trap (Spence) TA500 series thermostatic steam trap with in-line body configuration is applicable to all types of steam heating and steam process equipment. Manufactured entirely of stainless steel, the TA thermostatic steam trap offers a durable solution to your steam trapping needs.
Capable of being installed vertically or horizontally!

Maximum operating pressure of 500 PSIG.
---
We Also Recommend