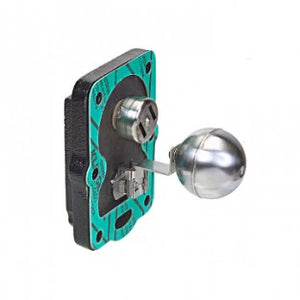 Tunstall Float & Thermostatic Steam Trap Repair Kits For Erwel F Series
The Tunstall float & thermostatic steam trap repair kits offer a cost effective solution for a variety of different manufacturers.  This repair kit offers a quick solution to repairing a steam trap without having to disturb the piping around the trap. Each steam trap features the TIG welded stainless steel Tunstall Capsule, the gold standard in replacement steam trap elements on the market!
Available in sizes 3/4", 1"
Available in pressure ratings 30 PSI, 75 PSI, 125 PSI
Offers complete head assembly to steam trap. Including cover plate, gasket, internal float mechanism (ball and linkage arm), thermostatic element cage assembly and replacement trap discharge seat.
---
We Also Recommend