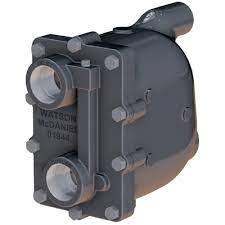 Watson McDaniel FTE Series High Capacity Float & Thermostatic Steam Trap
The Watson McDaniel FTE series float & thermostatic steam trap with parallel port configuration is designed specifically for high condensate load applications. Some common applications are reboilers, absorption chillers, large air handling unit coils, and heat exchangers. 
Replaces the Spirax/Sarco FTB series, and Armstrong JD or KD series steam traps.
Available in sizes 1-1/2", 2", and 2-1/2"
Available in pressure ratings 20 PSIG, 50 PSIG, 125 PSIG, 200 PSIG
Stainless steel internal components
Welded stainless steel thermostatic air vent

---
We Also Recommend