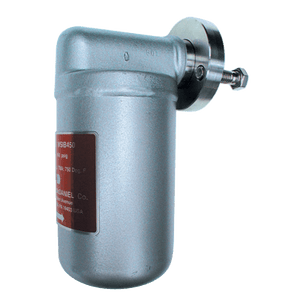 Watson McDaniel USIB Universal Inverted Bucket Steam Trap
The Watson McDaniel USIB450 universal style "quick-change" trap module is designed for pairing with a universal trap connector and can be used wherever inverted bucket  steam traps are applied. The USIB450 universal steam trap is fastened to a trap connector or station and can be removed with a standard open-end or socket wrench without disturbing existing piping.
Capacities up to 1,060 lbs/hr, pressures up to 450 PSIG. Can be installed in any orientation. 
Interchangeable with Spirax/Sarco UIB, Nicholson USBT, and Armstrong 2010 or 2011

Maximum allowable operating pressure of 450 PSIG
All stainless steel trap construction and internals, includes mounting hardware
Universal connector blocks sold separately
---
We Also Recommend