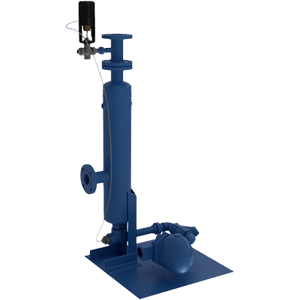 Watson McDaniel VCC Condensate Cooler
The Watson McDaniel VCC vertical condensate cooler reduces condensate temperature to allowable limits when discharged to a floor drain. Cooling water is added through the temperature regulating valve with flash steam exhausted through the atmospheric vent.  
150 PSIG maximum allowable working pressure standard, 250 PSIG available upon request.

ASME Section VIII code vessels

Includes temperature regulating valve and steam trap to prevent steam discharge from outlet.

---
We Also Recommend